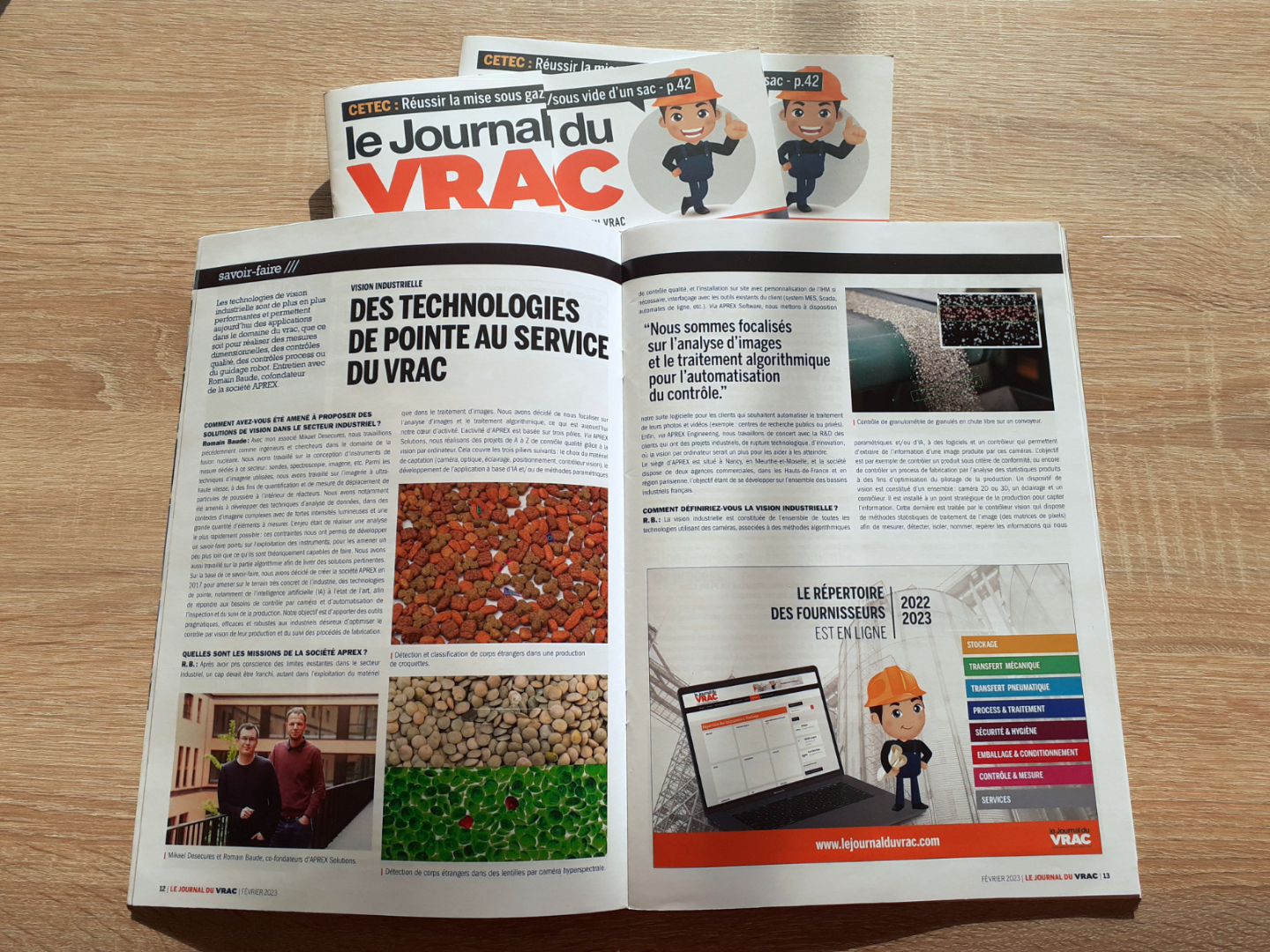 "Advanced technologies
at the service of bulk".
> To be discovered in full on page 12. of : THE BULK JOURNAL - N° 148 February 2023
In this interview, Romain BAUDE, CEO and co-founder of APREX solutions, expert in machine vision and image analysis dedicated to industry, answers the questions of the Journal du Vrac journalist.
What is machine vision and how does it work?
What is the difference between machine vision and optical sorting solutions?
What types of controls does machine vision allow for the bulk sector?
To better control production and quality monitoring, discover how APREX solutions' global software/hardware/service offer can make the difference for your camera vision projects.
And more... where the technologies developed by APREX come from and how, since 2017, the company has been supporting Industry 4.0 quality control automation and manufacturing process monitoring projects.