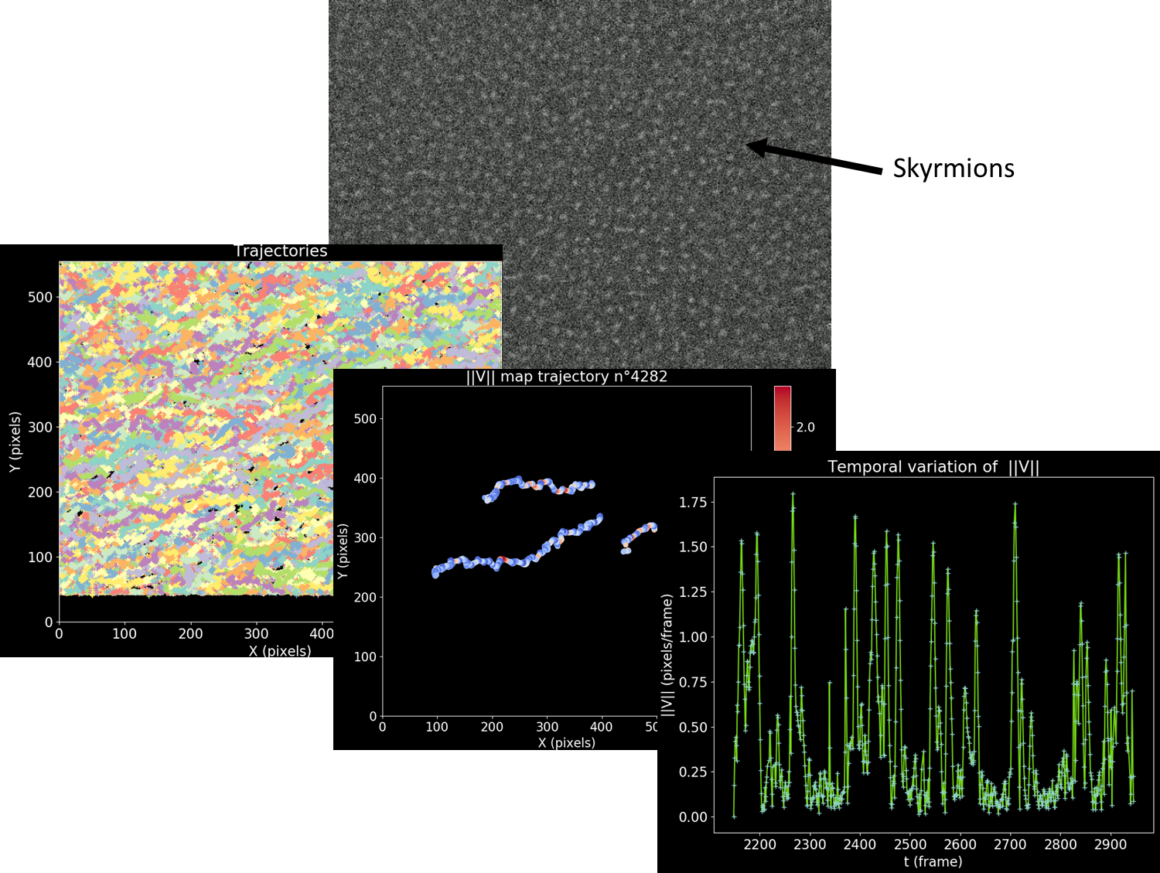 APREX TRACK R&D et le développement de nouveaux matériaux pour le stockage informatique.
Depuis novembre 2017, le CMRR (Center for Magnetic Recording Research) de l'Université de San Diego, Californie, utilise notre logiciel pour analyser des clichés de microscopie à effet Kerr. Notre outil permet à cette équipe de mesurer et suivre près de 1000 particules par images noyées dans un bruit très important. Cette première a permis d'obtenir une information systématique sur la dynamique des skyrmions.
Tolley, R. D. (2017). Manipulation of Magnetic Textures in Thin Films and Devices (Doctoral dissertation, UC San Diego).