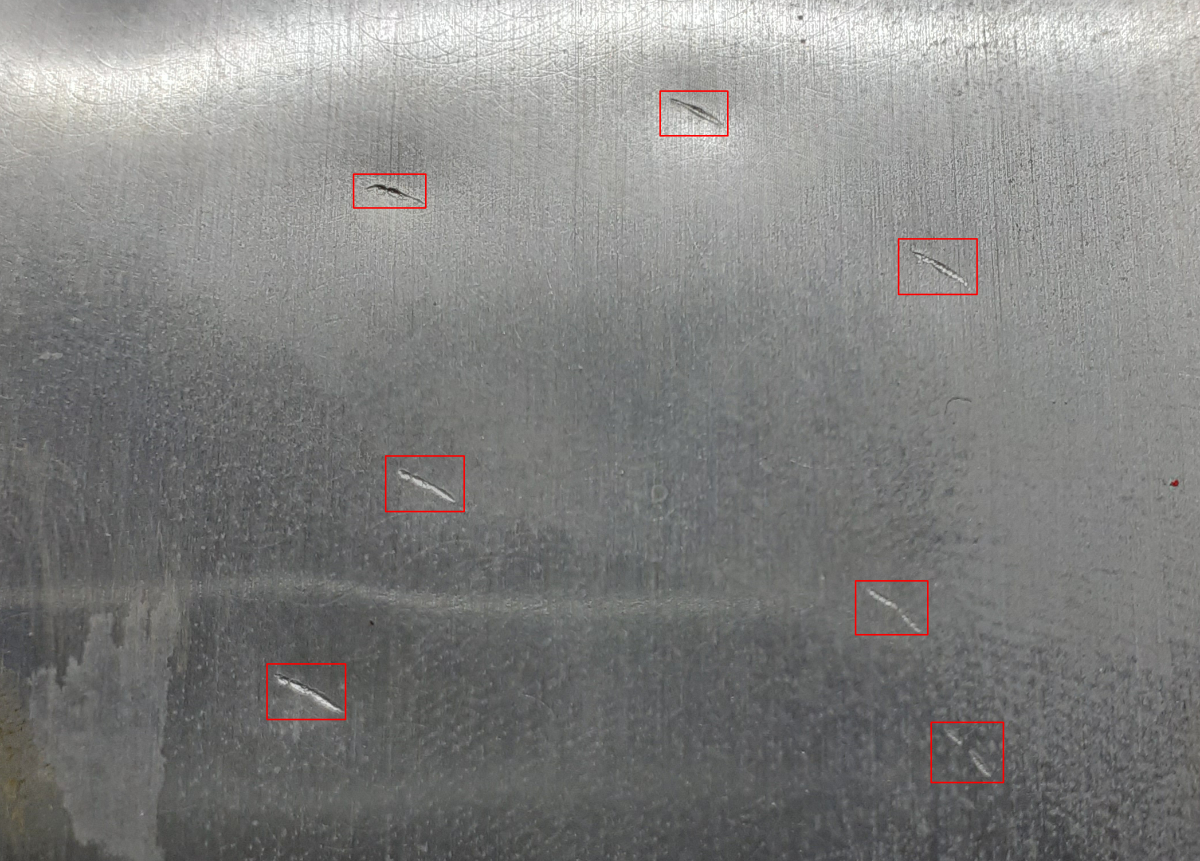 Context
Quality control of steel strip.
Goal
To provide quality operators with the number and size of defects on the strip at the machine entrance before forming the parts.
Solution implemented
AX Vision automatic control station
Control points
Detection of shocks, holes and tears on the run.
Dimensional measurement of defects
Classification of defects
Special points
Complex industrial environment.
Device installed at the press entrance requiring structured lighting to take into account reflections.