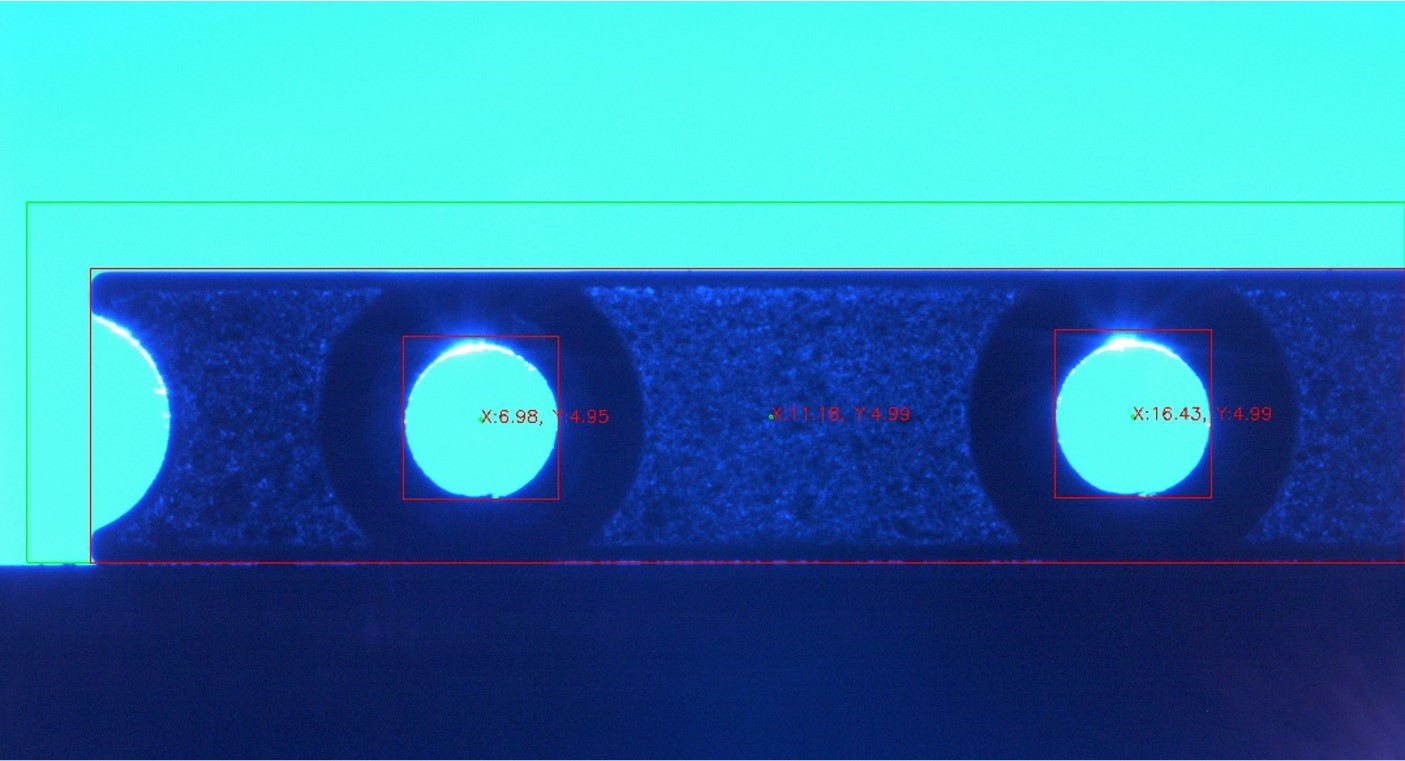 Context
Control of the characteristics of parts throughout the machining process for a manufacturer of special machining.
Objectives
Follow the respect of manufacturing tolerances.
Sorting of parts for the ejection of non-conforming parts.
Solution implemented
AX Vision automatic control station
Control points
Dimensional measurement of the diameter of bores, center distances, distances, ovality.
Special points