Context
Quality control: continuous process inspection of bulk lentils.
Targets
At the end of the various mechanical progressive sorting stages, detect and remove foreign bodies and residual mineral debris as accurately as possible using an optical control device.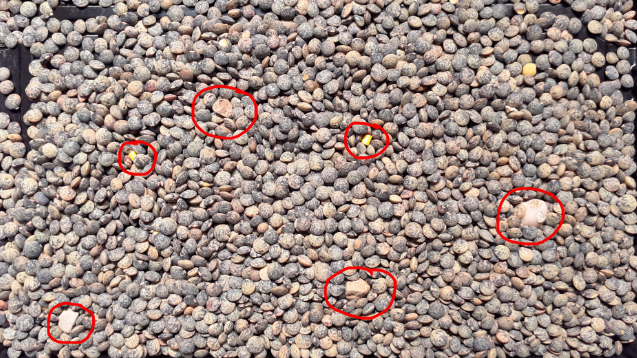 Solutions implemented
Development and configuration of a customized application for the installation of an optical inspection device with a hyperspectral camera.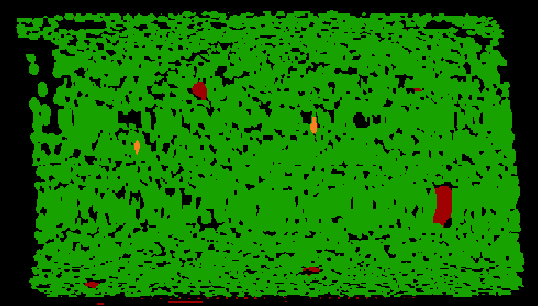 Control points
Search for, detect, locate and report intruders: gravel, small stones, amalgamated soil.
Reporting detected non-conformities to the operator.
Special points
Hyperspectral imagery can be used to rule out any type of input that does not have the same spectral footprint as the lentils, such as mineral debris, but also plant debris (twigs, wood splinters, grass, etc.) or particles of various types of plastic..
Customer benefit
A sorting aid for a higher quality, safer product and greater customer satisfaction.