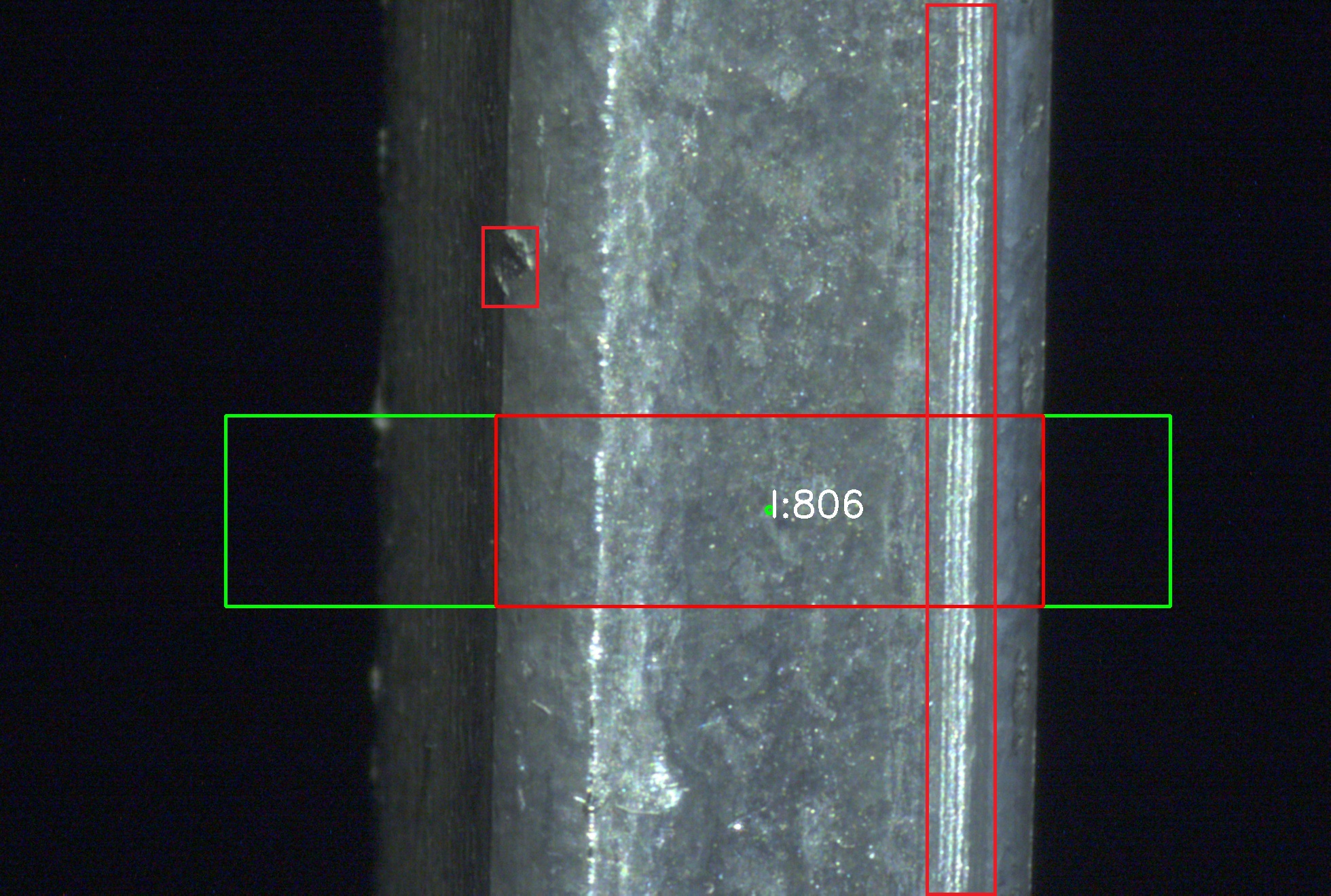 Context
Quality control on the run and in continuous of metal wire at the exit of the rolling mill at a major actor of the wire drawing industry.
Goal
Detection of shocks and scratches to signal a deregulation of the rolling process.
Solution implemented
AX Vision automatic control station with AI methods
Control points
Learning by artificial intelligence (AI) of the different types of defects: shocks and scratches.
Transmission of results on HMI in operator assistant mode.
Special points
Fast detection and localization of defects: 24 m/min